DIRECTV NFL TICKET Served Here!

All The Games! All The Game Days! All At DeRango's!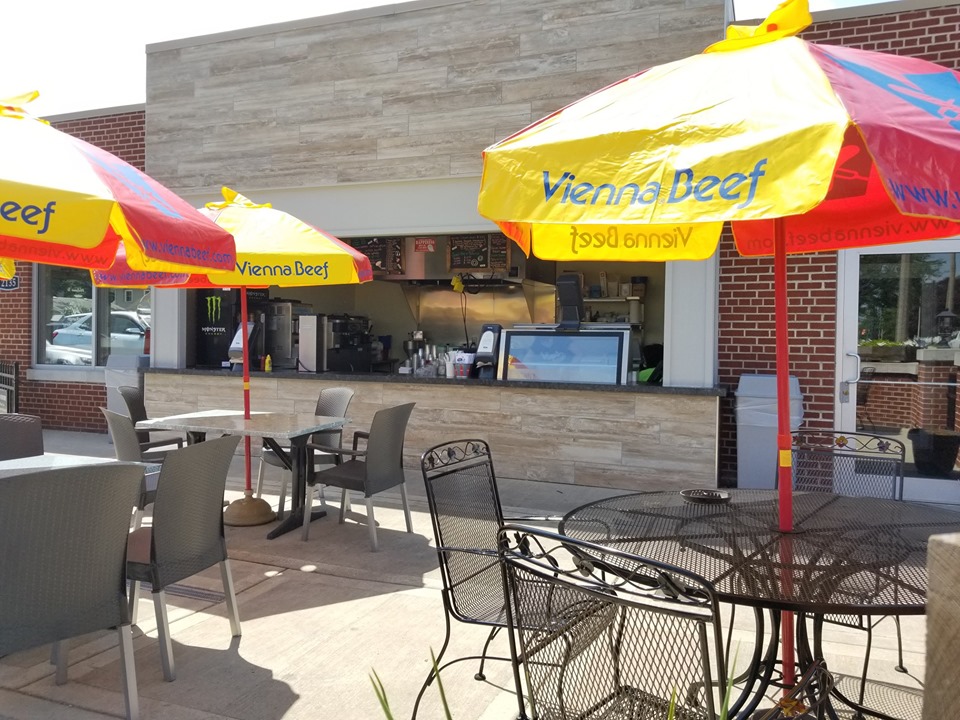 Now serving Ice Cream, Custard, Hot Dogs, Brats, Polish Sausage, Italian Sausage, and More!
1/2 lb. SPECIALS Your Choice: 1/2 lb. Burger, Brat or Hot Dog... ONLY $3.99 with Fries! (Dine-in Only 11 a.m. to 2 p.m. and 9 p.m. to 2 a.m.)

7 DAYS A WEEK!



BUY ONE GET ONE FREE APPETIZERS, 59¢ WINGS and $5.00 PITCHERS

ALL DAY LONG!

(Dine-in Only, with the purchase of a Beverage)
1/2 PRICE PIZZAS!

(After 5:00 p.m., Dine-In Only). $1.75 Miller High Life, Rolling Rock, Coors Light, Bud and Bud Light
(After 8:00 p.m.)
59¢ WINGS

ALL DAY LONG!

(Dine-in Only, Must Purchase a Beverage) 34oz. Long Islands Only $4.00 (After 8:00 p.m.)
$2.00 Micro Brews (After 8:00 p.m.)
1/2 Henny Penny Broasted Chicken, French Fries, Cole Slaw & Dinner Roll (No Substitutions)
Dine-in, Carry Out, Delivery
ALL DAY THURSDAY

: CHEESE PLUS 1 TOPPING 9" PERSONAL PIZZAS ONLY $3.33! (Dine-In Only, with the purchase of a Beverage). ALL IMPORTS ONLY $2.00
(After 8:00 p.m.)
Beer Battered Cod

ALL DAY

,

ALL YOU CAN EAT

Only $9.25! $1.75 Miller, Miller Lite, Coors Light, MGD, MGD64, High Life Light and Rolling Rock (After 8:00p.m.)
$1.75 Miller, Miller Lite, Coors Light, MGD, MGD64, High Life Light and Rolling Rock. (After 8:00p.m.)
Prices, Availability, and Specials Subject To Change Without Notice
Open Sunday thru Thursday 11:00 a.m. - 2:00 a.m Friday and Saturday 11:00 a.m - 2:30 a.m